Convention Housing
Housing is about service, not just technology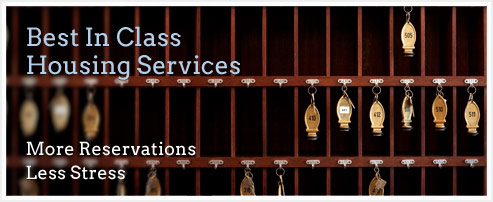 Orchid is not just a processing house for hotel reservations. Everything we do, all the tools we have in place to maximize your room block pick up will result in reduced attrition exposure for you.
Attendee experience starts with us! And we make sure it's a positive one. Understanding your attendee is the first step. We go out of our way, spending the time and effort to get to know your attendees and their booking behaviors. Your attendees will appreciate our hassle-free booking process and personal service, resulting in a better event experience for all. Let's start your event off right!
Simplify the most challenging aspect of housing: sub blocks
Sub blocks can be set up to accommodate special groups. Groups can be given priority booking at preferred hotels and inventory at the event. Sub blocks can be set up for groups such as:
Benefit by combining registration and housing
Let's make this easy for everyone. After the attendee registers for the event we can link them directly to the convention hotel booking website. Seamlessly combining registration and housing will turn your event registrations into hotel reservations. We will work with your registration provider with the set up, we have worked with many over the years. If Orchid is your registration provider, even better.